DETAILS PROFILE OF THE AH & VETY. DEPARTMENT AND ACTIVITIES
OFFICE OF THE SUB-DIVISIONAL AH & VETERINARY OFFICER AMLAREM SUB-DIVISION, AMLAREM.
STATE VETERINARY DISPENSARY & STATE VETERINARY DISPENSARY (MOBILE),AMLAREM.
C & RD BLOCK STATE VETERINARY DISPENSARY,AMLAREM
STATE VETERINARY DISPENSARY,KHONGLAH
STATE VETERINARY DISPENSARY,MUKTAPUR
VETERINARY AID CENTRE,THANGBULI
VETERINARY AID CENTRE,NONGTALANG
PROGRAMMES & ACTIVITIES
STRENGTH: - VETS & PARAVETS UNDER AMLAREM SUB-DIVISION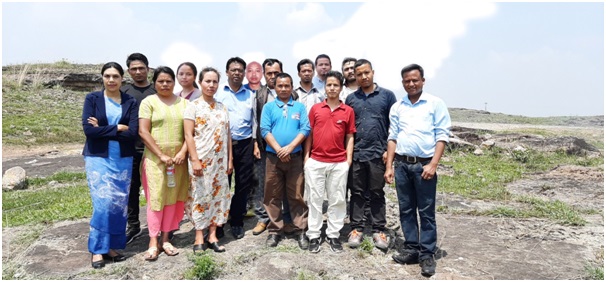 4 (Four) Vety.Dispensary (Manned by A.H & V.O)
1. Mobile Vety.Dispensary,Amlarem 2. Amlarem State Vety. Dispensary.
3. Khonglah State Vety. Dispensary. 4. Muktapur State Vety. Dispensary
2 (Two) Vety.Aid Centre ((Manned by V.A)
1. Thangbuli Vety. Aid Centre. 2. Nongtalang Vety. Aid Centre.
1. VETERINARY HEALTH SERVICES COVERAGE
To render treatment,deworming,vaccination, castration to the Livestock and Poultry for prevention and control of various diseases which may affect the socio economic status of the farmers.
To ensure production of sound and healthy meat,milk and eggs.

CAPACITY BUILDING
Farmers' Awareness Cum Training Programme.
Aims:-Create Awareness to the general farmers,regarding:-

The communicable,contagious and infectious diseases.
State's shortfall on the production of Livestock and Poultry Products.
GENERAL FARMERS' TRAINING
Aims & Objectives:-

To inculate the latest and modern technologies,technique of Livestock and Poultry rearing.